The Grind is a comic strip about work situations. It also covers relationships, debt, and other issues many of us can relate to.  Enjoy!
John Griggs
Newest comic strip - Added 10/15/2009

Here is the rest of the comic strips.  Enjoy!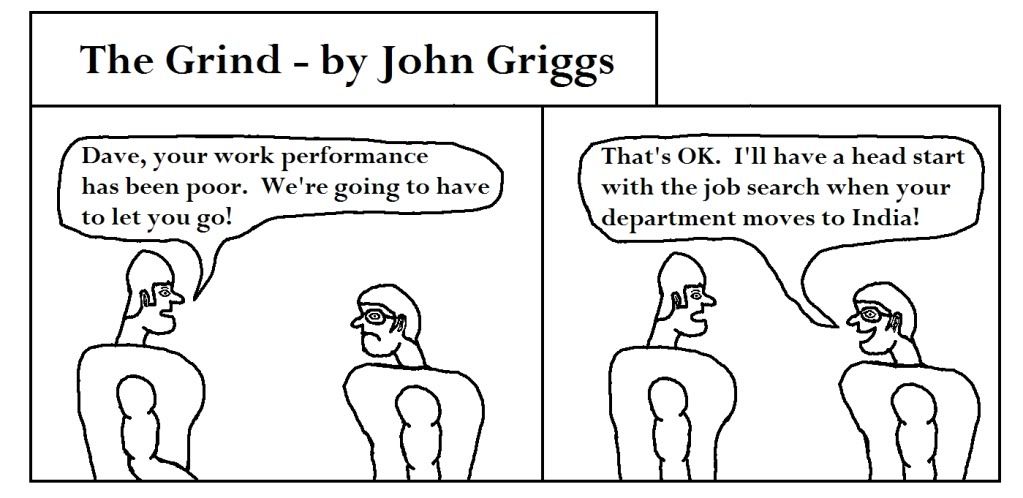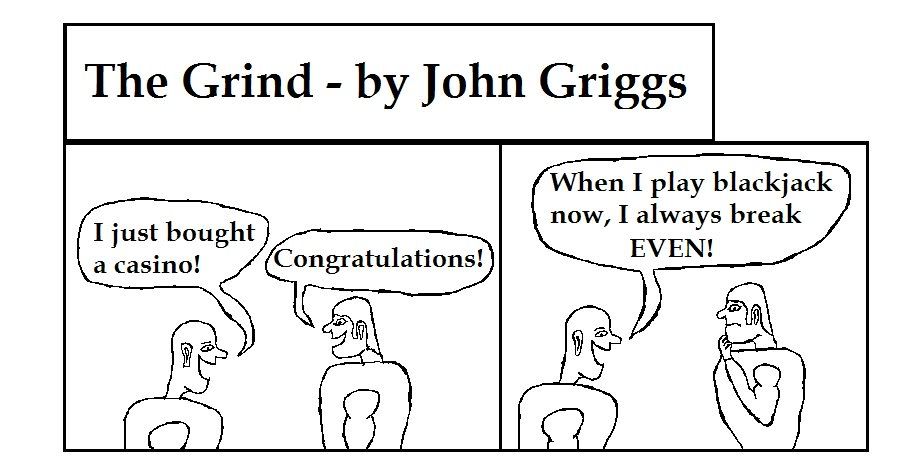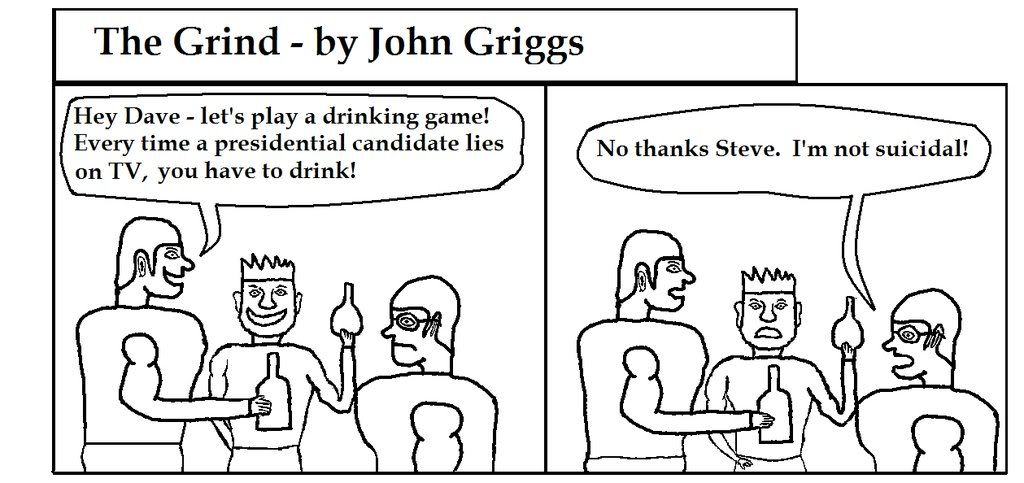 Any of you who work in phone sales will appreciate this one!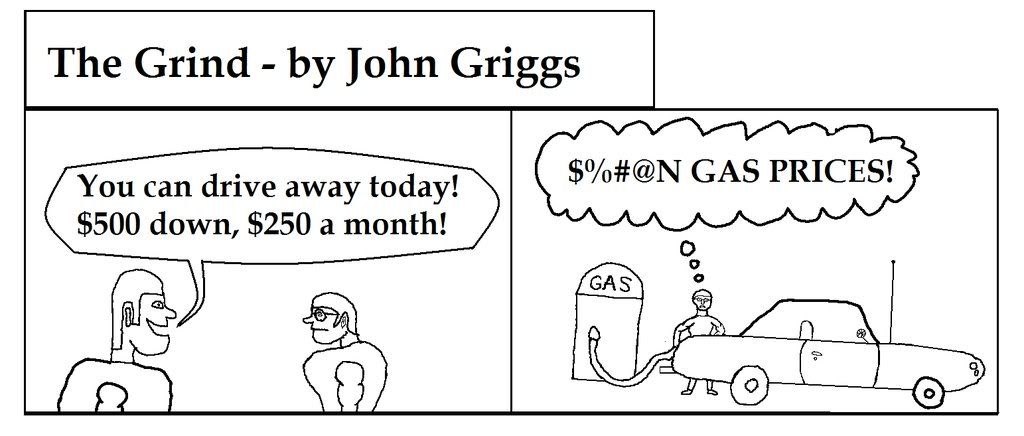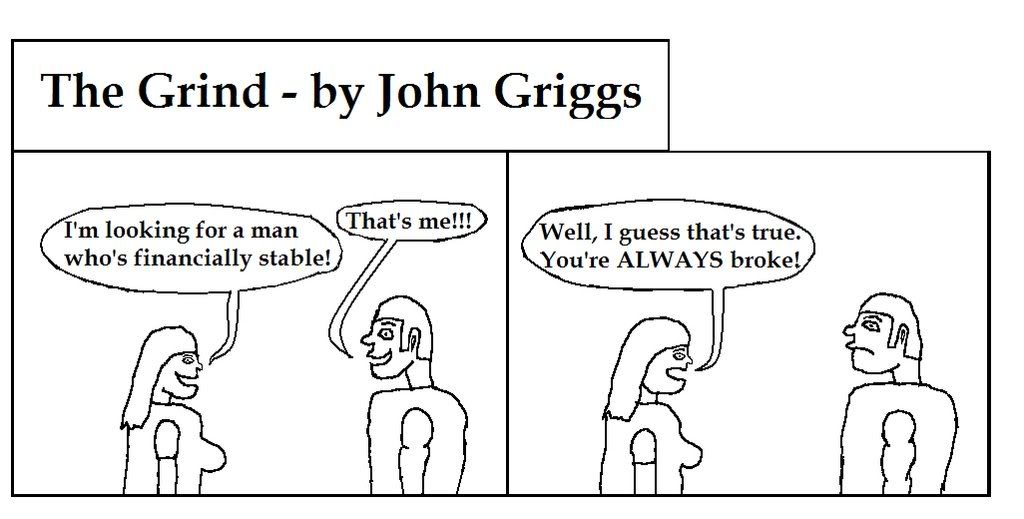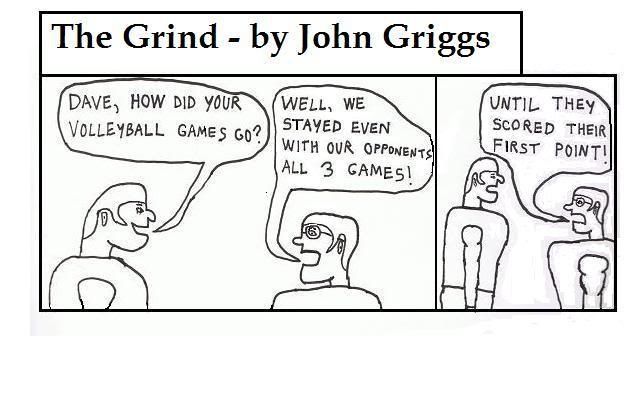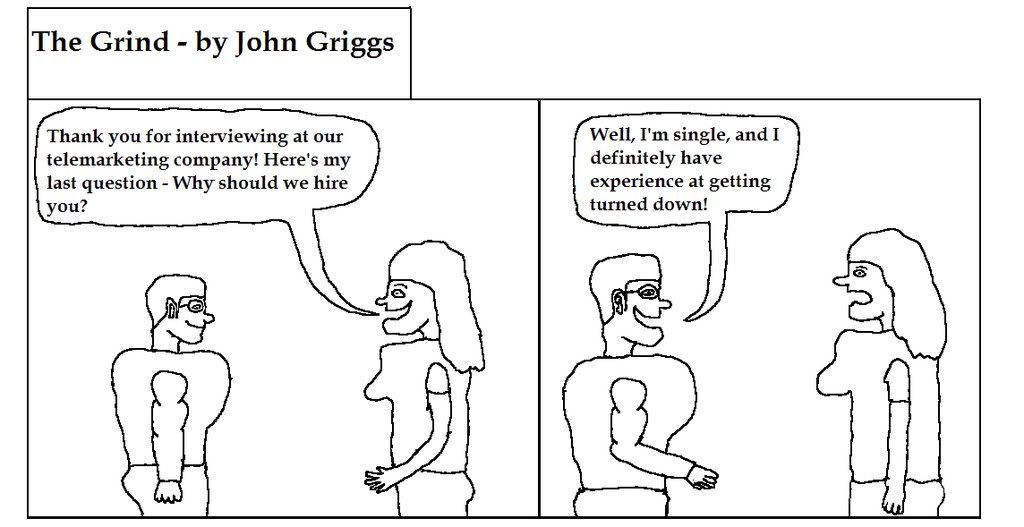 This is the first "The Grind" comic strip!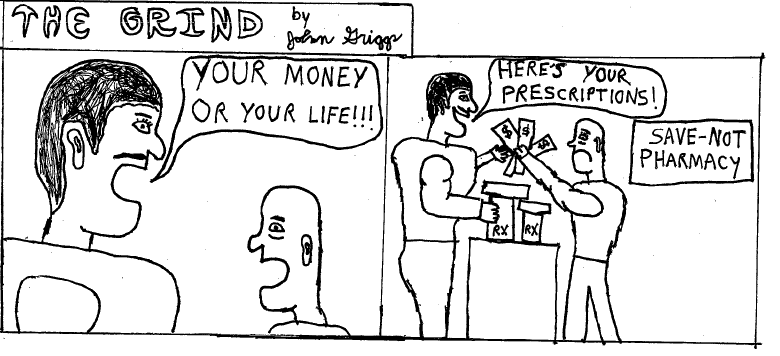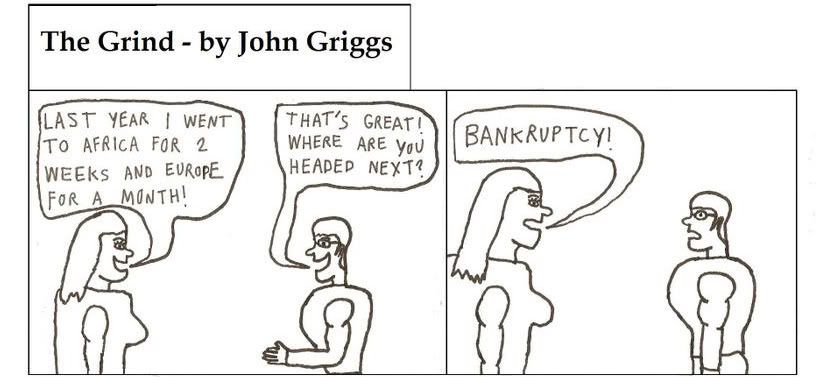 'width' is a duplicate attribute name. Line 1, position 36.